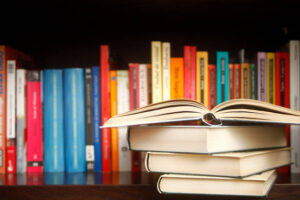 An Afghan doctor traveled to Kabul from Germany in 2009. He visited Kabul University, Nangarhar University and several other universities. He was astonished as he witnessed that students in the universities used old handwritten papers as learning material and that such outdated materials were taught in the 21st century.
He thought about how he could help the students to get rid of this problem. The visitor talked with the lecturers on why they do not write their academic and practical experience in the form of books. Some of the lecturer told him they had written books but that none would print them. Some others who had prepared textbooks had problems in composing and designing their books.
The doctor then referred to different organizations and eventually could convince some of them, for example German Academic Exchange Service (DAAD), German Aid for Afghan Children (Kinderhilfe-Afghanistan), Afghan-German University Society (DAUG) to support the publication of the books.
This way the process of publication of textbooks for the universities started. Five textbooks were printed at the beginning. As the other lecturers saw those printed textbooks, they were also encouraged to write textbooks. Writing and printing have been in progress and have resulted in the publication of 220 different textbooks.
Most of the textbooks have been published in 1,000 copies of each and some of them in 2,000 copies. 100 copies of each textbook are given to its author, 400 copies to the university where the author teaches, 50 copies to each public university, and the remaining copies to public libraries. As 1,000 copies of a textbook are not enough for all the students, the Afghan doctor stored the softcopies of the textbooks in CDs so that they can be copied by many students. He also developed an online library of the published textbooks with support of Bochum University, based in Germany, so that anyone can easily download them without any charge. Its address is www.ecampus-afghanistan.org.
In addition, he prepared DVDs for the students of medical faculties containing 140 medical textbooks and this means according to him, that "each student has complete medical material in his/her pocket".
Most of the 220 published textbooks are medical and the rest belong to science, pharmacy, engineering, economics, agriculture, psychology, and education.
The benevolent person is Dr. M. Yahya Wardak who has done good to a great number of students. Though he tries to keep the process of publication up, the scarcity of financial facilities does not allow him to go on. German Academic Exchange Service has not supported him in the past three years.
Dr. Yahya Wardak has requested authorities of Ministry of Higher Education to set up a budget for publication of textbooks and to encourage lecturers to write or translate textbooks, but his suggestion has not been considered.
Dr. Mohib Zgham, Mehwaremelli Weekly, 34th Issue, July 17